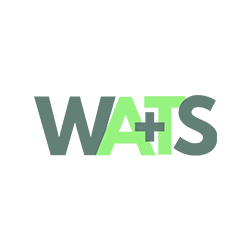 Showing Up for Your Success
Power up your new business with a legal team that will assist you with the legal side of your business plan, contracts and capital raising.
Every business deserves a champion in the law – whether you're an emerging startup, a Fortune 500 company or somewhere in between. Our corporate attorneys specialize in many different areas of law and are committed to helping businesses reach their full potential.
Timing is everything when you are thinking of selling your business or acquiring another. Experienced legal advocacy for achieving your goals.
Our team keeps it simple and straightforward. We offer a monthly subscription to accelerate resolutions and meet your legal needs proactively.
Purchasing, selling, and leasing commercial space in the city is a world-class opportunity. Work with our real estate team for knowledgeable deal execution.
But how? Equity crowdfunding is the new way to attract investor interest. This democratized approach to investing might be the right way to successfully raise capital for your company.
Serving Entrepreneurs, Startups, Established Businesses,
Corporations And Real Estate Investors Throughout New York City and the United States.
Feel empowered by your legal strategy. Work with a boutique legal team that prioritizes your specific needs so you can be agile and effective as you grow.
Instead of dealing with tedious contracts and time-consuming paperwork, get more time back to focus on what matters. We take care of everything from licensing to partnership agreements.
We are committed to helping our real estate investors and developers win. Whether you're buying or selling, we'll help you get things done quickly while keeping your best interests in mind.
Imagine the time you'll free up when you no longer have to think about your legal needs and potential liabilities. You have a firm of trusted and experienced attorneys on your team so you can focus on more important matters. Maybe spend more time with your family.
The Top Legal Mistakes Startups Make and How to Avoid Them So, you've taken the plunge and started a brand new business. Congratulations! Now what?...
So You Don't Just Hear It From Us…
"We started working with Neil Fridman as our lawyer and that experience changed drastically. He was incredibly responsive and really made sure we understood his approach. He was quick to respond to all of our questions. In short, he felt like a real partner.
It's such a relief not to have the burden of trying to find counsel each time a problem arises in our business. We'll be using for all our legal needs going forward."
– Stephen Greet, CEO
"It was awesome working with Neil as he created our company's first publisher and advertiser contracts. He is very knowledgeable, quick to respond, and savvy when it comes to navigating the startup ecosystem. With his work, Neil went above and beyond, even going as far as to introduce us to relevant customers. I strongly recommend Neil and look forward to working with him again in the future."
– Colin Jacobsen
"Absolutely LOVE working with Neil and his team! He is extremely thorough and helpful, and is absolutely fantastic to work with. My sister and I started our company a few years ago, and hiring a lawyer was super daunting. We could not be more happy we chose to work with. Highly recommend these guys!"
– Ariel Redmond, CEO
"We love working with Neil and his team. Not only are they pleasant and professional to work with, their expertise has been invaluable to our growing company. They feel like an extension of our team. Highly recommend!"
– Happy Box Store LLC
"Great experience all around in working with . Neil and his team are very knowledgeable in the start-up and high technology spaces, and they offer high quality advisory services that help entrepreneurs answer some of the most important regulatory and compliance considerations up front.
Highly recommend to anyone who is considering leveraging their services."
– Jordan Greenwald, CEO
" assisted me and my company in our Series A round of financing. Both me and my cofounder found Neil and his team to be extremely intelligent, experienced, and able to guide us through the many ups and downs of successfully raising capital, restructuring our company and issuing equity to our founders and employees. If you're looking for a personable attorney with great business acumen – definitely go with Neil. We really enjoy working with FLF!"
– Michelle, CEO
"Neil continues to be an incredible lawyer who helps us in every step of our start-up journey. I don't know how we could have gotten so buttoned up without him. Thank you to him and his team for their great work!"
– Candice Speicher, Co-Founder, Buoy
1. Schedule A Call
Get a free assessment call.
2. Get A Customized Strategy
There are no one-size-fits-all in business. Your legal strategy needs the attentiveness and expertise of professionals who get it.
3. Scale With Success
Impress your investors and move forward with peace of mind and a clear path.